Accidentally marrying a beautiful stranger—
what's the worst that could happen?
For a limited time, you can get a FREE copy of Daemons in the Mist — A Daemons of Karalia Story — direct from this site. Just click the button below to get started.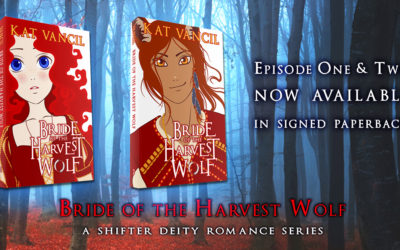 Greetings my kitty readers! I've got a new release & cover reveal to feature today, this time for my own series. Bride of the Harvest Wolf: Episode Two has a shiny new cover featuring Kessel the Harvest Wolf before he was cursed, and is now available in signed...