Kickstart Our Launch
Hi viewers we just launched our first project on Kickstarter! It's my debut novel that I wrote for NaNoWriMo this year. Daemons in the Mist a Young Adult urban-fantasy paranormal romance novel set in modern day San Francisco. I am currently finishing up the novel to be edited for publication and it will be our first release at Korat Publishing.
Book Blurb
Here's the back copy blurb for the book:
She could have been a perfectly normal, albeit a breathtakingly beautiful girl, but she isn't. For I know there are secrets hidden behind her eyes.
Seventeen year old Patrick Connolly has been drawn to Nualla ever since he first saw her, but as the years pass she seems to take absolutely no notice of him. Until, that is, he rescues her from a confrontation in the school hallway. Little does he know that he's about to be thrust into a world of life altering secrets and things that shouldn't exist, because the fog and mist of San Francisco is concealing more than just buildings.
Deliriously captivating and extraordinarily soulful, Daemons in the Mist beautifully weaves together two voices to tell the story of what happens when life leads you down a not so normal path.
Artwork Evolution
This past week I illustrated this book cover for the book.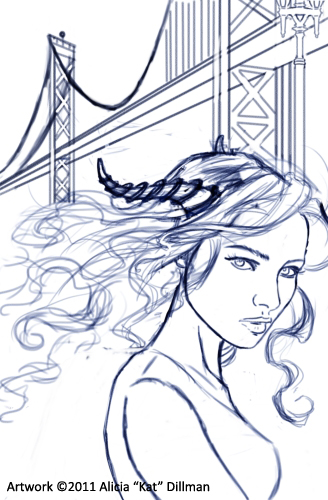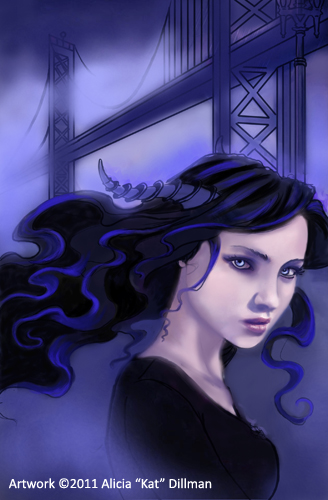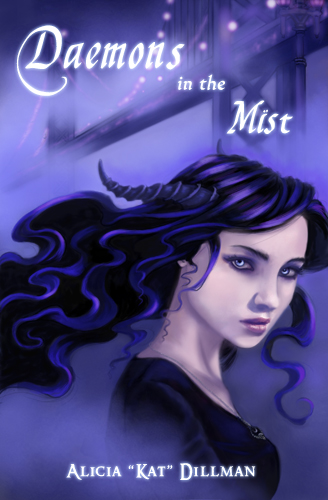 Artwork in Motion
My awesome twitter friend Merrie Destefano, told me about this great site that lets you make music videos using their special software. It's really perfect for book trailers wouldn't you agree? You can watch the book trailer I made for Daemons in the Mist below.