Hello my little samurai kitties! I've got a special announcement to feature today, this time for my Indelibles teammate Cheri Lasota. Her Award-winning book Artemis Rising out now on audio book, and to celebrate the eBook version is FREE to read, but only for a limited time. So go snatch it up now!
Artemis Rising
What if your name was your destiny? And what if that name foretold a tragic end?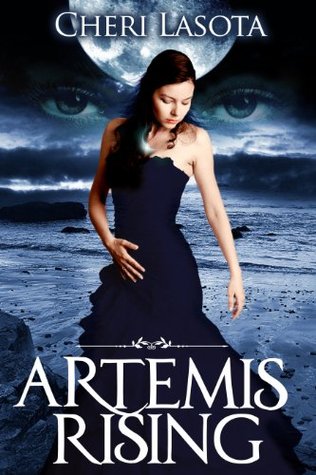 Eva must accept the tragic fate her mother has chosen for her. But Tristan, the one she loves, has willingly chosen another destiny, a journey fraught with danger and sorrow. Diogo, driven by a mysterious power, will force them further apart if they cannot break the curse of their fates.
Set against the lush backdrop of 1890s Azores Islands, this YA Historical Fantasy is a seamless blend of two ancient mythologies: Tristan and Isolde & Alpheus and Arethusa.
A First Place Winner in the Chanticleer Cygnus Awards and E-book Category Finalist in the Next Generation Indie Book Awards, this Historical Fantasy novel is for readers who loved Chelsea Fine's Archers of Avalon series, Megg Jensen's Anathema, and Addison Moore's Celestra series.
Get the Audio Book now!
For Limited Time Only Snatch up the FREE eBook!
Amazon | Barnes & Noble | iTunes | Kobo | Smashwords
Praise for Artemis Rising
"Compelling, original and lyrically written... unlike anything I've ever read before."
—Jessie Harrell, Author of Destined
"A love story unlike any other."
—N. Gemini Sasson, Author of The Crown in the Heather and Isabeau
"Left me breathless and spellbound. I wanted to live inside its pages."
—Karen Hooper, Author of Tangled Tides
Watch the Book Trailer
About the Author
Cheri Lasota is a techno-dweeb and darn proud of it. She dabbles in video editing, ebook design, coding, gaming, gizmos, gadgets, tablets, and apps. When she's not busy wasting time on Facebook, she also has her hand in composing, filmmaking, snuggling, and ski racing. She secretly daydreams about owning two schnauzers named Tristan and Isolde, someday hearing the soundtrack to a film based on one of her books, and writing full time dressed only in her PJs.
ECHOES IN THE GLASS is her second YA novel. Her bestselling debut novel, ARTEMIS RISING, is a 2013 Cygnus Awards First Place Winner and a 2012 finalist in the Next Generation Indie Books Awards. Cheri also recently released her how-to e-book DESIGN AND UPLOAD YOUR EPUB.