Late last year I was contracted by Flinders Press to illustrate a picture book. The picture book, Lazy Saturday Afternoon, is a story in song by Author Songwriter Bryant Oden, creator of the extremely popular Duck Song and is slated to hit shelves Fall 2011.
As a special treat to KatGirl Studio fans, Flinders Press has graciously agreed to let me share some of the process of what goes into the creation of a picture book. This process will be serialized here in my blog. So stay tuned for The Making of a Picture Book.
The Breakdown
The manuscript I received for this book was already broken down into page by page sections, which is not always the case with the manuscripts that come to me to illustrate. Furthermore because of the special nature of the story they also included illustration suggestions or "illustrator notes" as they are sometimes called. This also isn't typical but is much appreciated since it will save on the amount of revisions I'll need to do later.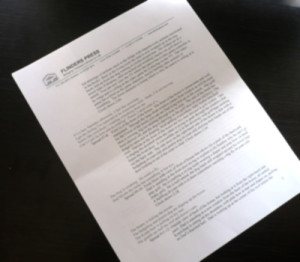 Thumbing through Reference
First I start by thumbnailing the entire story, these are very loose little sketches which are more or less like post-it notes to myself. They are not intended to be seen by anyone but me and if you, the viewer look below I'm not sure you will understand what was going on. After that I hit the books, internet and my photo archives and do extensive reference gathering. My roommates, pets and random objects I own are also routinely photographed as reference. Sometimes I even build little models on my desk to look at while I draw.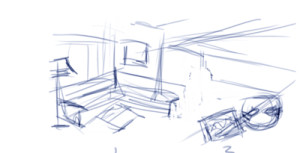 Sketching in a Digital World
All my drawings and paintings are 100% digital so I open my reference and start sketching away in Painter. I used to draw by hand on vellum with blue lead and then scan them in pieces. Once in the computer I would clean up the drawings and then start painting. But this past summer I made a custom brush in Painter that responds exactly like the blue lead I used to draw with. The difference between the two is virtually indistinguishable.
That's our first segment of The Making of a Picture Book. Thank you for joining me on this journey and I hope you will join me again for further installments.
Post 2