This is in response to this article.
Stand strong Katie and hold you Star Wars water bottle high, you are among light saber wielding sisters.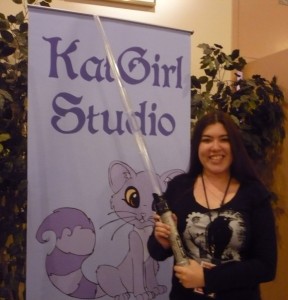 Me holding my light saber I made at Disneyland. One of the voice actors from the Clone Wars movie had just signed it for me.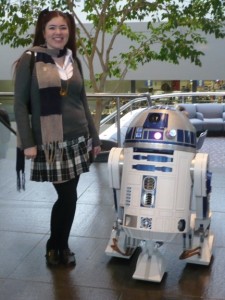 Why yes I am wearing a Hogwarts uniform and standing next to R2D2